Management Team
Grow Michigan's Management Team will work with you to understand your funding request and structure a deal to facilitate your growth.
Patrick O'Keefe, Chief Executive Officer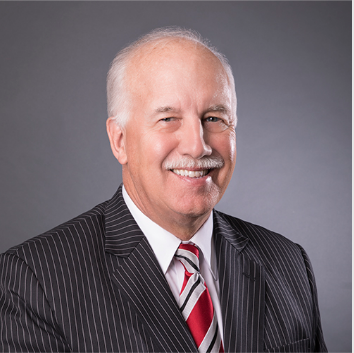 Mr. O'Keefe is recognized as an expert in the fields of strategic advisory services, corporate reorganization, debt restructuring, turnaround consulting, refinancing solutions, due diligence support, valuation and litigation support.  Mr. O'Keefe has been approved by the U.S. Department of Justice to act as a Chapter 11 trustee and has performed as a court appointed receiver for numerous operating companies. For over 30 years, Mr. O'Keefe has been active as a financial consultant and turnaround advisor to under-performing businesses in various industries including, retail, construction, automotive, manufacturing, and real estate, and has successfully completed assignments in out-of-court and Chapter 11 restructurings. He is an advisor to financial institutions in complex workouts and asset recovery strategies.  Mr. O'Keefe is also the CEO of Glycadia, a diabetes research company and Founder and CEO of O'Keefe, LLC a business consulting firm.
Mr. O'Keefe is qualified in the area of litigation support services and has been accepted as an expert in federal and state court matters involving lost profits, valuation and economic damages. He is one of a handful of experts recognized by the Institute of Business Appraisers as a business valuator accredited in litigation.
Mr. O'Keefe is a member of the Turnaround Management Association (TMA), American Bankruptcy Institute (ABI), American Institute of Certified Public Accountants (AICPA), Michigan Association of Certified Public Accountants (MACPA), and National Association of Certified Valuators and Analysts (NACVA).
Mr. O'Keefe is a past President of the Detroit Athletic Club and a past President of the Detroit Chapter of the TMA including several years of service on the International Board. He recently served on the Board of Directors for First Independence Bank, Advisory Council for M&A Advisor and is a member emeritus for the Michigan State University's Department of Accounting and Information Systems. He is a past advisory board member of the University of Detroit Turnaround Management Program, Cleary University, and Oakland University's Finance and Accounting Department.
Mr. O'Keefe was recently inducted into M&A Advisor's Hall of Fame which recognizes extraordinary industry stalwarts. In December 2018, he was named the recipient of the Executive of the Year Award by The Detroit Executives Association, and received the 2018 M&A Advisor Leadership Award for his contribution to the bankruptcy and restructuring industry. Also in 2018 and 2019, Mr. O'Keefe was named Detroit 500 as one of the most influential businessmen in Detroit by DBusiness. In 2017, he received Deal Professional of the Year by the M&A Advisor. Some of his past awards include, but are not limited to, the Outstanding Individual Contribution Award by the TMA, the Cleary Business Medal of Honor as an outstanding businessman, and the Small Business Administration's Financial Services Champion of the Year Award presented by former Governor Jennifer Granholm. Under Mr. O'Keefe's direction, his firm has been recognized for three years in a row by Michigan Lawyers Weekly for the Best Litigation Consulting Services and 2019 Best Forensic Accounting Services, the M&A Advisor as Turnaround Consulting Firm of the Year, the M&A Global Network as Boutique Turnaround Consulting Firm of the Year, and was awarded Turnaround of the Year-Middle Market by the M&A Advisor and TMA. Irish America recognized Mr. O'Keefe as one of the top 100 businessmen in 2013, 2016, 2017, and 2018.
Russell D. Long, Chief Operating Officer
Russell D. Long is a Partner and Managing Director at O'Keefe. He specializes in real estate consulting, receiverships, litigation support, business valuation and forensic accounting. He has vast experience in preparing complex financial analyses and forecasts for use in turnaround assignments, plans of reorganization, preparation of business valuations, and preparation of financial packages for secured and unsecured creditors.
Mr. Long has acted as interim COO, negotiated creditor agreements, conducted forensic reviews, prepared and reviewed reorganization plans for formal and informal workouts and has testimony experience in a variety of courts. He currently acts as a Creditor Trustee for a grocery store chain, protecting unsecured creditors who, in exchange for approving a bankruptcy plan of reorganization, will receive full restitution for their claims over time. His receivership experience includes both operating companies and real estate entities and he has been approved by various courts as a financial expert in litigation involving divorce, partnership disputes and bankruptcy.
Mr. Long has substantial real estate experience involving all aspects of real estate assignments including analysis, loan administration, construction, negotiating lien settlements, maintenance and ultimate disposition strategy for the assets. He was part of the team that completed the financial review of the City of Lincoln Park for the State of Michigan prior to an emergency being appointed. The assignment included the preparation of monthly cash flow projections for two years as well as a five-year budget. Additionally, Mr. Long is responsible for leading forensic investigations, including "Ponzi" schemes, where in one case his team reconstructed the accounting records in a large west Michigan "Ponzi" scheme in bankruptcy, resulting in a $25 million recovery.
Mr. Long, is a Certified Public Accountant (CPA) and earned his Bachelor of Arts, with Distinction, in Accounting from Walsh College. He has been awarded the Accredited in Business Valuation (ABV) credentials by the American Institute of Certified Public Accountants (AICPA) and is also Certified in Financial Forensics (CFF). He is a member of the American Bankruptcy Institute (ABI), American Institute of Certified Public Accountants (AICPA), Michigan Association of Certified Public Accountants (MACPA) and the Presidents Club at Oakland University. He is the past President of the Detroit Chapter of the Turnaround Management Association ("TMA") currently serves as Treasurer on the TMA Board of Directors.
Chris Seablom, Chief Financial Officer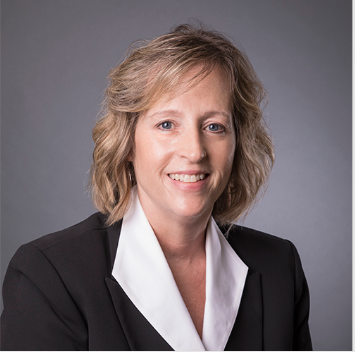 Ms. Seablom is Chief Financial Officer and Director for O'Keefe. As CFO, she assists in strategic planning for long term goals for the firm, supports the CEO to create shareholder value, measures and monitors business performance, and manages governance, controls, and/or risks. In addition to her role as CFO, Ms. Seablom is also engaged in client assignments. As a multi-faceted professional, Ms. Seablom has great successes in litigation support cases, forensic accounting, receiverships, business valuation, corporate finance and turnaround consulting projects.
Prior to joining O'Keefe, Ms. Seablom spent 23 years in the banking industry, most recently serving as Finance Manager and Vice President within a major Michigan bank. Ms. Seablom was responsible for all of the finance functions of the East Michigan region, including project management, forecasting, and profitability analysis. She directed the finance staff in developing and implementing revenue enhancement and expense reduction strategies, corporate budgets, and strategic planning initiatives.
Ms. Seablom is a member of the Detroit chapter of Financial Executives International (FEI). She currently serves as a Board Member and Treasurer of Single Parent Fuel and is a past Board Member, Vice President and Treasurer of Rochester Redskins. Ms. Seablom spends her free time volunteering for a variety of Breast Cancer charities and the Alzheimer's Association.
Derron Sanders, Chief Development Officer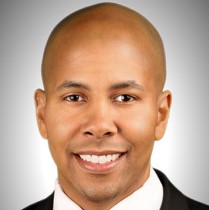 With more than 20 years of entrepreneurial experience in energy, real estate and construction, Derron Sanders serves as the Founder/CEO of Sanders Management Group, Ltd. and Managing Partner of SG Energy Solutions a niche energy business that specializes in the gas-powered turbine industry.
After graduating from Michigan State University, Mr. Sanders joined Johnson Controls, Controls Group, as a Sales Engineer from 1996-1999. Subsequently, Mr. Sanders joined Walbridge (a nationally-ranked construction company) where he served as Director of Business Development from 1999 – 2002.
While working full time, Mr. Sanders began his real estate career in 1997 with his initial purchase of a small two-family flat on the City of Detroit's west side and established Sanders Group in 2000. Since then, Mr. Sanders has bought, renovated, sold, and managed over 4.5 million square feet of residential and commercial office space within the State of Michigan and has acquired and/or managed over $170 Million in multifamily apartments.
In 2010, Mr. Sanders founded SG Energy Solutions which provides field services to utility companies and turbine manufactures in the power generation industry. From professional on-site teams to unmatched digital field services tools, we offer our clients a full spectrum of solutions around the globe. As SG's primary visionary, Mr. Sanders oversees the internal operations of the company and is responsible for the successful implementation for all financing, construction, and marketing strategies for SG.
Additionally, Mr. Sanders currently serves on the boards of First Independence Bank, the Detroit Athletic Club, and the Detroit Regional Chamber. Mr. Sanders also is a member of Alma College President's Advisory Council.
Mr. Sanders received his B.S. in Electrical Engineering degree from Michigan State University and an MBA (Finance emphasis) from Wayne State University.
Keith Chulumovich, Director of Business Development & Analyst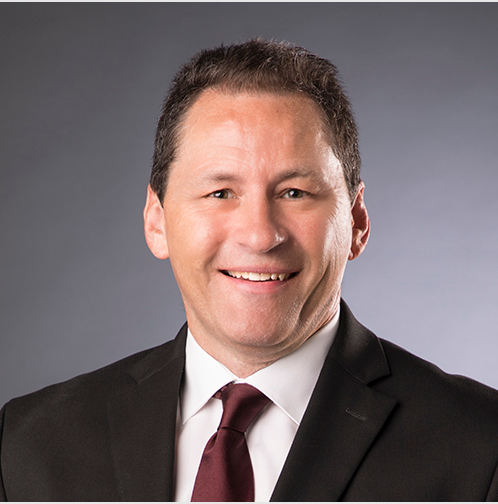 Mr. Chulumovich is an accomplished finance leader focused on strategic and operations planning, executing against financial goals, business analysis and financial reporting, process improvement, and financial services. Keith's breadth of industry experience includes leasing, manufacturing, logistics, supply chain, and real estate. He is experienced at working for private equity and in both large public and high growth privately held companies and has expertise in international companies (UK, MX, AUS, CA), working capital management, financial analysis, strategic planning; turnaround/profitability improvement initiatives, management of operating budget and forecast planning cycles. Keith is an innovative problem-solver utilizing data analysis and business process development and standardization to optimize efficiencies and deliver cost effective solutions within complex business and reporting structures.
Prior to joining O'Keefe, Mr. Chulumovich was a Consultant with UHY Advisors where he provided transitional services including process documentation, process improvement, software integration, and staff training.
Mr. Chulumovich holds a Bachelor of Arts in Accounting from Michigan State University. He is licensed by the State of Michigan as a Certified Public Accountant (CPA) Mr. Chulumovich is a member of the Michigan Association of Certified Public Accountants (MICPA) and the American Bankruptcy Institute (ABI).